DATE: Saturday, August 25th (crowned at 1AM August 26th)

VENUE: Mohegan Sun, Uncasville, CT

FINALISTS: 13
Miss Chinese Champion / 美國華裔小姐冠軍-

First Runner-up / 美國華裔小姐亞軍-

Second Runner-up / 美國華裔小姐季軍-

⑨吳雅珠 Gina Wu

⑧石維雯 Vivian Shi

⑬張博怡 Bree Zhang

Miss Best Talent / 最佳才藝獎-

Best in Evening Gown / 最佳晚裝演繹獎-

Miss Fitness / 完美體態獎-

Miss Photogenic / 最上鏡小姐-

Miss Internet Popularity / 網上最受歡迎獎-

Miss Congeniality / 友誼小姐-

Miss Qipao / 最佳旗袍美態獎-

⑬張博怡 Bree Zhang

⑧石維雯 Vivian Shi

⑧石維雯 Vivian Shi

⑨吳雅珠 Gina Wu

③黃映穎 Angela Ying Wing Wong

⑪彭穎仙 Cindy Yingxian Peng

⑨吳雅珠 Gina Wu

Top 5 Finalists / 五強佳麗-

⑦江 珊 Tina Jiang

⑫葉婧婷 Rubyanne Ye

Finalists / 決賽佳麗-

①黃馨穎 Catherine Xinying Huang

②李詩宇 Jade See Zee Lee

③黃映穎 Angela Ying Wing Wong

④伍曉彤 Courtney Eng

⑤方羅羅 Lu Lu Fang

⑥蔡美琦 Maggie Choy

⑩高安逸 Anyi Gao

⑪彭穎仙 Cindy Yingxian Peng
*Gina Wu will represent New York at the 2019 Miss Chinese International pageant in Hong Kong.
The Emcees:
鄧寶恆 Johnny Deng
王 思 Sandy Wang
The judging panel:
賀軍翔 Mike Ho, Actor
    Ray Pineault, President and General Manager of Mohegan Sun
蘇昌華 Robert So, Director and Chief Designer of Lai Hing Group Inc.
麥葉素珍 Cindy Mak, President of Cindy Mak Designer Workshop (NY) Inc.
張偉群 Kenny Zhang, VP of NY Chinese Business Association
李錢月維 Vivian Lee, Chairman of the Board of Universal Careers Institute
陳正曦 Johnson Chen, President of Kang Long Group
何海俊 Clement Ho, CEO of C.K. Pharmacy, Inc. & Surgical Supplies
何嘉琦 Everlyn Ho, President of Miss Chinese Beauty Pageant
黃智雯 Mandy Wong
Ballroom BASE
The Top 6 in Talent:
#6 Maggie Choy, rhythmic gymnastics (ribbon dance)
#5 Lu Lu Fang, hip-hop dance
#8 Vivian Shi, classical Chinese dance
#9 Gina Wu, sang Leslie Cheung's "Monica"
#10 Anyi Gao, Chinese traditional dance to "Butterfly Lovers"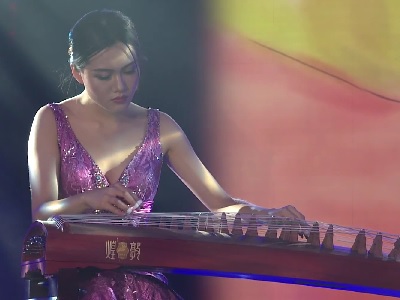 #13 Bree Zhang, self composed song "Returning Home" on the guzheng (Chinese zither)
MISS QIPAO

#9 Gina Wu


MISS CONGENIALITY


#11 Cindy Peng


MISS INTERNET POPULARITY


#3 Angela Wong





MISS PHOTOGENIC


#9 Gina Wu


MISS FITNESS


#8 Vivian Shi


BEST IN EVENING GOWN


#8 Vivian Shi


MISS BEST TALENT


#13 Bree Zhang


GOWN SEGMENT


#8 Vivian Shi


QIPAO SEGMENT


#9 Gina Wu

Images courtesy of: Miss Chinese Beauty Pageant