DATE: Saturday, January 21st

VENUE: Universal Hilton Hotel, Universal City

FINALISTS: 11
Miss L.A. Chinatown Queen -

First Princess -

Second Princess -

Third Princess -

⑦劉思延 Angela Liu

⑪    Colleen Cheung

③江玉玲 Sabrina Kaing

④施婷婷 Ting Ting Shi

Miss Photogenic -

Miss Friendship -

⑦劉思延 Angela Liu

⑩陳結雯 Ana Chen

Finalists -

①朱倩娜 Xena Chu Peterson

②黃泳蕾 Winnie Wong

⑤姜心喜 Cynthia Jiang

⑥胡小燕 Helen Woo

⑧黃彩行 Jenny Huang

⑨馬嘉慧 Diana Ma


*Angela Liu represented L.A. at the 2018 Miss Chinese International pageant where she placed as 1st Runner-up.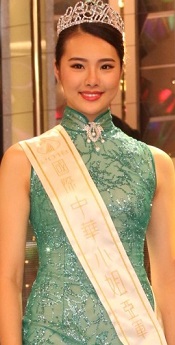 Angela after being crowned 1st Runner-up
at Miss Chinese International.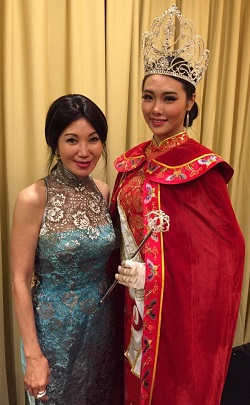 Angela with the very first (TVB) Miss Hong Kong Elaine Sung
who has regularly been a judge at the Miss LA Chinatown pageant.
All the contestants line up in qipao.

Images courtesy of: Miss LA Chinatown, Los Angeles Chinese Chamber of Commerce, on.cc (hk)

COURT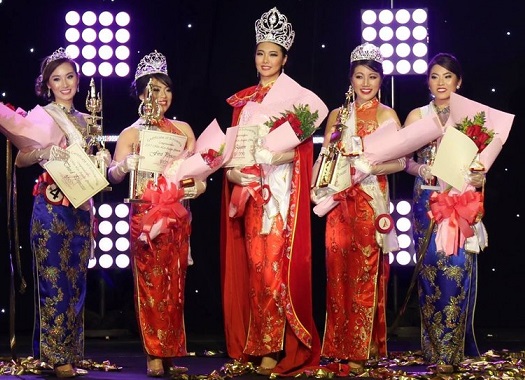 3P Ting Ting Shi ♛ 1P Colleen Cheung ♛ Q Angela Liu ♛ 2P Sabrina Kaing ♛ MF Ana Chen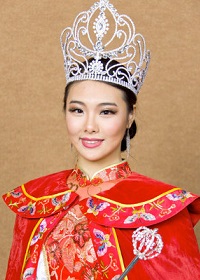 Queen - Angela Liu

| | |
| --- | --- |
| First Princess - Colleen Cheung | Second Princess - Sabrina Kaing |
| Third Princess - Ting Ting Shi | Miss Friendship - Ana Chen |